Rent Vs. Own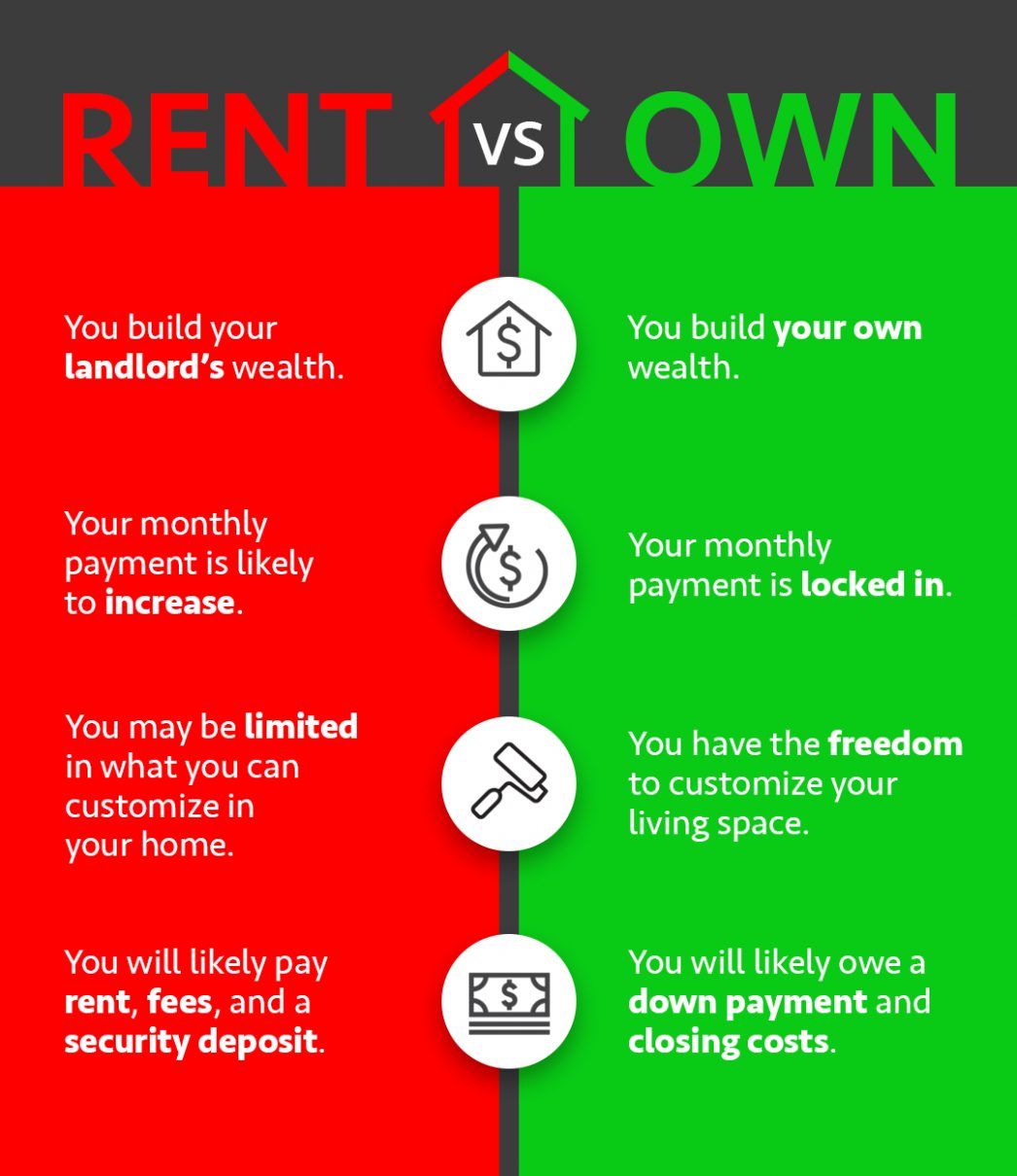 Some Highlights:
Owning your own home vs. renting may lead to some great options, such as locking in your monthly payments and having the freedom to customize your living space.
Whether you rent or own, you have to cover someone's mortgage costs. You may as well be doing so to build your own wealth, rather than that of your landlord.
Renting and owning both have up-front fees when you sign your lease or close, respectively. Think about putting that money to work for you!
=========
How Much Do You Know About Down Payments?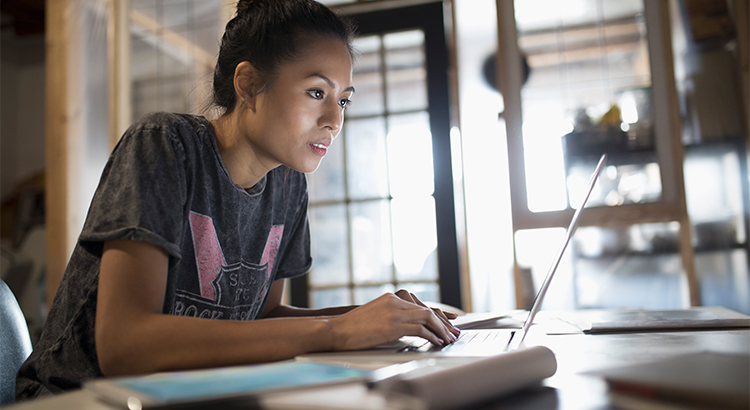 Whether you've owned a home before, or you're ready to jump into homeownership for the first time, there are always a lot of questions swirling around about what is truly required for a down payment, and how to best source down payment assistance. Let's tackle these two today.
1. How much do you really need for a down payment?
There is a long-standing misconception about down payment requirements. A survey from Fannie Mae shows only 17% of consumers know the minimum options are actually between 1 - 5% of the purchase price and 40% don't know how much they need at all.
There are many mortgage loans available that require as little as 3% down for first-time buyers, and some ask for only 3.5% down from repeat buyers. There are even loans available for Veterans that provide 0% down payment options too.
We've mentioned recently that you don't need to come up with a 20% down payment to buy, and we've also shared how quickly you can save for a 3% or 10% down payment, depending on where you live. If you're planning to put down just 3%, the research shows it may be possible in most states to have enough saved for a down payment in less than a year. That puts homeownership in a much closer reach for many potential buyers, maybe even you!
2. How can I get help with my down payment?
Regardless of the loans available, many buyers still need assistance with a down payment. The great news is, there are a lot of ways to tap into down payment assistance options. Here are just a couple of them:
Assistance from Family Members
The National Association of Realtors (NAR) said, "a third of recent first-time buyers received down payment assistance from family members." They also mentioned, "the average net worth of those aged 75 and over stands at $264,800...They just might offer the boost the next generation needs to become homeowners."
That means one of the ways to find help with a down payment is to accept a gift from a family member. If this is an option for you, make sure you talk to your loan officer before you accept the money, to ensure you document the process the way it is required by your loan. This way, it will be received properly and you can still potentially qualify.
Down Payment Assistance Programs
The reality is, not everyone has a loved one or a family member who can provide help with a down payment. There are, however, more than 2,500down payment assistance programs available (by local areas like city, county, or neighborhood), and some of them are even specifically for first-time buyers.
The gap, as mentioned in the same survey, is "only 23% of consumers are familiar with low down payment programs."
That's why it is so important to get familiar with these options by doing your homework before you plan to buy a home. Determine what is available in the area where you ultimately want to live, so you have all the details you need to take advantage of the down payment assistance option that is best for your family.
Bottom Line
If buying a home is one of your long-term goals, you may be able to get there sooner than you think by tapping into one of the many down payment assistance programs available.
===========
Millionaire to Millennials: The Costly Mistake of Not Buying Now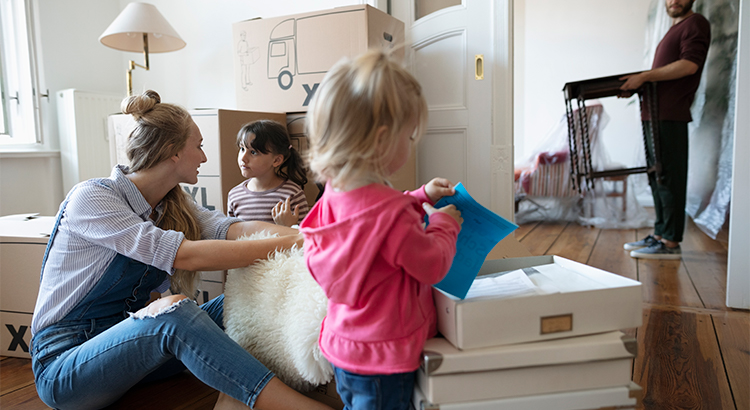 On his personal website, self-made millionaire David Bach makes a striking statement:
 "Not prioritizing homeownership is the single biggest mistake millennials are making." 

He further stated, "Buying a home is an escalator to wealth."
Bach explains:
"Young adults in particular aren't hopping on this escalator, and it's a costly mistake…If millennials don't buy a home, their chances of actually having any wealth in this country are little to none."
He then elaborates on the game of homeownership:
"Start by crunching the numbers…actually do the math...This way, you're really clear on your goals and you won't just say to yourself, 'I'll never afford this!'

A good rule of thumb is to make sure your total monthly housing payment doesn't consume more than 30 percent of your take-home pay."
Bach concludes by saying,
"Oftentimes, buying your first home means you're not buying your dream home…You're just getting into the market."
Bottom Line
Whenever a well-respected millionaire gives investment advice, listeners usually clamor to hear it. This millionaire shares some simple and straightforward insights: "The fact is, you aren't really in the game of building wealth until you own some real estate."
Who is David Bach?
Bach is a self-made millionaire who has written nine consecutive New York Times bestsellers. His book, "The Automatic Millionaire," spent 31 weeks on the New York Times bestseller list. He is one of the only business authors in history to have four books simultaneously on the New York Times, Wall Street Journal, BusinessWeek, and USA Today bestseller lists.
He has been a contributor to NBC's Today Show, appearing more than 100 times, as well as a regular on ABC, CBS, Fox, CNBC, CNN, Yahoo, The View, and PBS. He has also been profiled in many major publications, including the New York Times, BusinessWeek, USA Today, People, Reader's Digest, Time, Financial Times, Washington Post, Wall Street Journal, Working Woman, Glamour, Family Circle, Redbook, Huffington Post, Business Insider, Investors' Business Daily, and Forbes.
---